28th April 2023
Musicals of Manchester: May
Find out what musicals are coming to Manchester this May!
Manchester has the greatest theatre scene outside of London. There's numerous theatres, and a diverse selection of theatre (plays, cabaret, etc.), but musicals are, without a doubt, the most popular form of theatre. So, here are the musicals coming to Manchester (and Salford) this April!
"Unexpected Twist is the re-telling of the Charles Dickens classic, Oliver Twist, by one of the best-loved figures in the children's book world, Michael Rosen. Combining two stories in one; Rosen's story and the Dickens classic that inspired it. Two stories that twist together, unexpectedly!
Shona and her class are studying the book, Oliver Twist. She's the new girl in school and is finding it hard to stay out of trouble – much like Oliver himself! When she's given a new phone by a stranger, she begins to suspect there's something unusual about the new boys she's met.
Michael Rosen is the English children's novelist, poet, and the author of 140 books. He served as Children's Laureate from June 2007 to June 2009. He has been a TV presenter and a political columnist, and his books include Carrying the Elephant: A Memoir of Love and Loss and Uncle Billy Being Silly.
This thrilling production is brought to vivid life by The Children's Theatre Partnership, whose shows have included Animal Farm, Holes and The Jungle Book. Directed by James Dacre (2020 Olivier Award nominated Our Lady of Kibeho), Rosen's novel is adapted for the stage by BAFTA award winning playwright Roy Williams with original music by rising R&B star Yaya Bey and BAC Beatbox Academy's Conrad Murray."
"The multi award-winning Broadway production of Rodgers and Hammerstein's The King and I returns to the UK, following its critically-acclaimed sold out season at The London Palladium.
Winner of 4 Tony Awards including Best Musical and Best Revival, The King and I has been thrilling theatre audiences for decades
Starring the West End's Annalene Beechey and Broadways Darren Lee, The King and I is the greatest musical from the golden age of musicals – with one of the finest scores ever written including Whistle a Happy Tune and Shall We Dance.
This gloriously lavish production is brought to the stage by an internationally renowned creative team under Tony Award-winning director Bartlett Sher (South Pacific / My Fair Lady / To Kill a Mockingbird) and will feature a world-class company of over 50 West End and Broadway performers and a full-scale orchestra.
Please note, Helen George will not be performing at Palace Theatre, Manchester."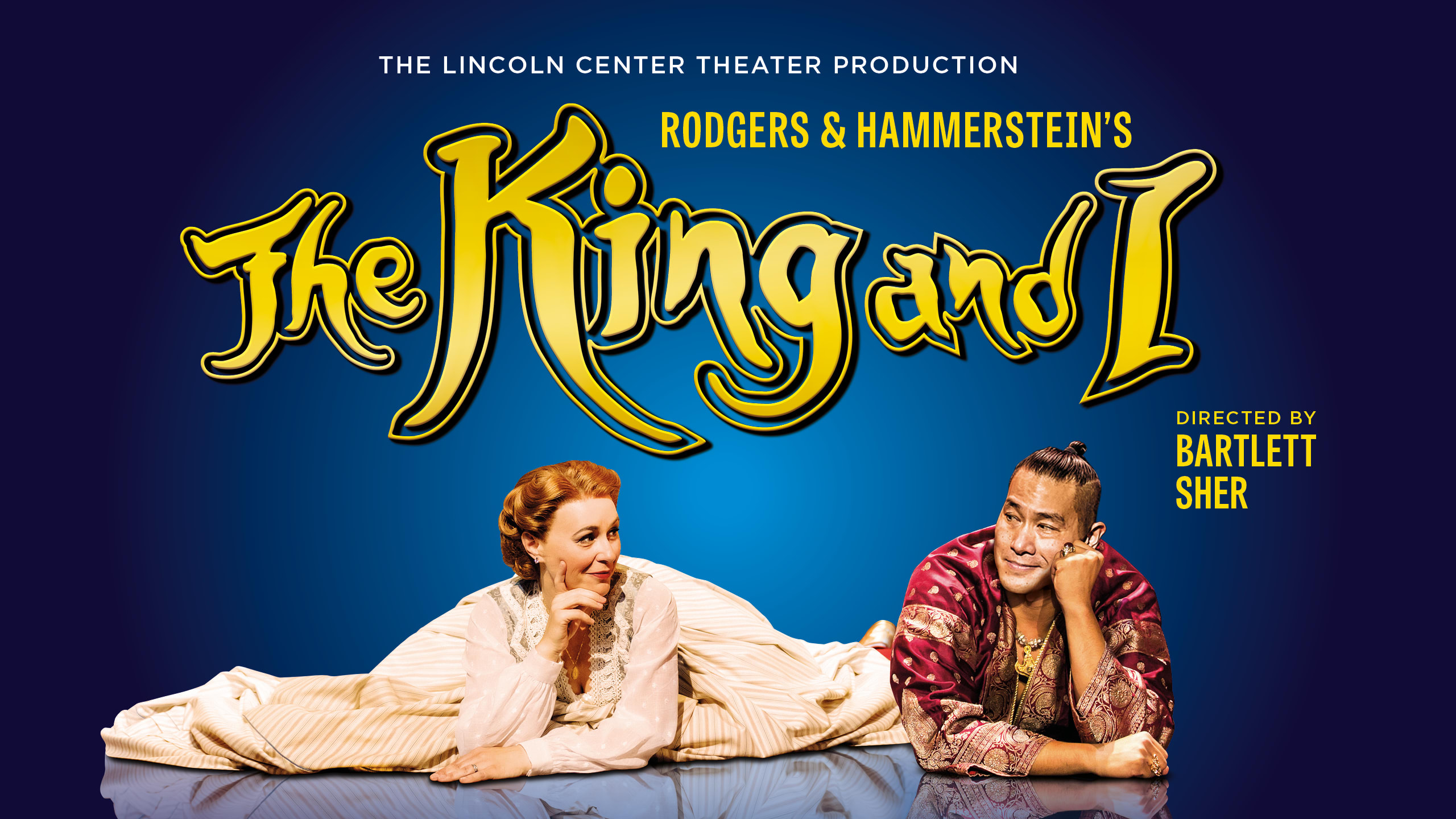 "Who lives in a pineapple under the sea and became the hottest star on Broadway? Why, it's SpongeBob SquarePants! And now he's ready to ride the wave to entertain and delight audiences in this brilliant, bright, hilarious and brand-new musical production.
Plunge into this stunning all-singing, all-dancing, dynamic stage show! When the citizens of Bikini Bottom discover that a volcano will soon erupt and destroy their humble home, SpongeBob and his friends must come together to save the fate of their undersea world!  With lives hanging in the balance and all hope lost, a most unexpected hero rises up. The power of optimism really can save the world!
Starring Celebs Go Dating Star Tom Read Wilson and Ru-Paul's Drag Race legend Divina De Campo and based on the series by Stephen Hillenburg, The SpongeBob Musical, written by Kyle Jarrow and conceived by Tina Landau, features a tidal wave of original songs by the world's most iconic rock and pop artists, including Yolanda Adams, Steven Tyler and Joe Perry of Aerosmith, Sara Bareilles, Jonathan Coulton, Alex Ebert of Edward Sharpe & The Magnetic Zeros, The Flaming Lips, Lady A, Cyndi Lauper, John Legend, Panic! At the Disco, Plain White T's, They Might Be Giants and T.I., and songs  by David Bowie, Tom Kenny and Andy Paley. Additional lyrics by Jonathan Coulton. Additional music by Tom Kitt
An exciting new production featuring irresistible characters, magical choreography and dazzling costumes; this deep-sea pearl of a show is really set to make a splash with audiences young and old as the must-see musical of 2023. The future is bright, the future is bold, the future is The SpongeBob Musical."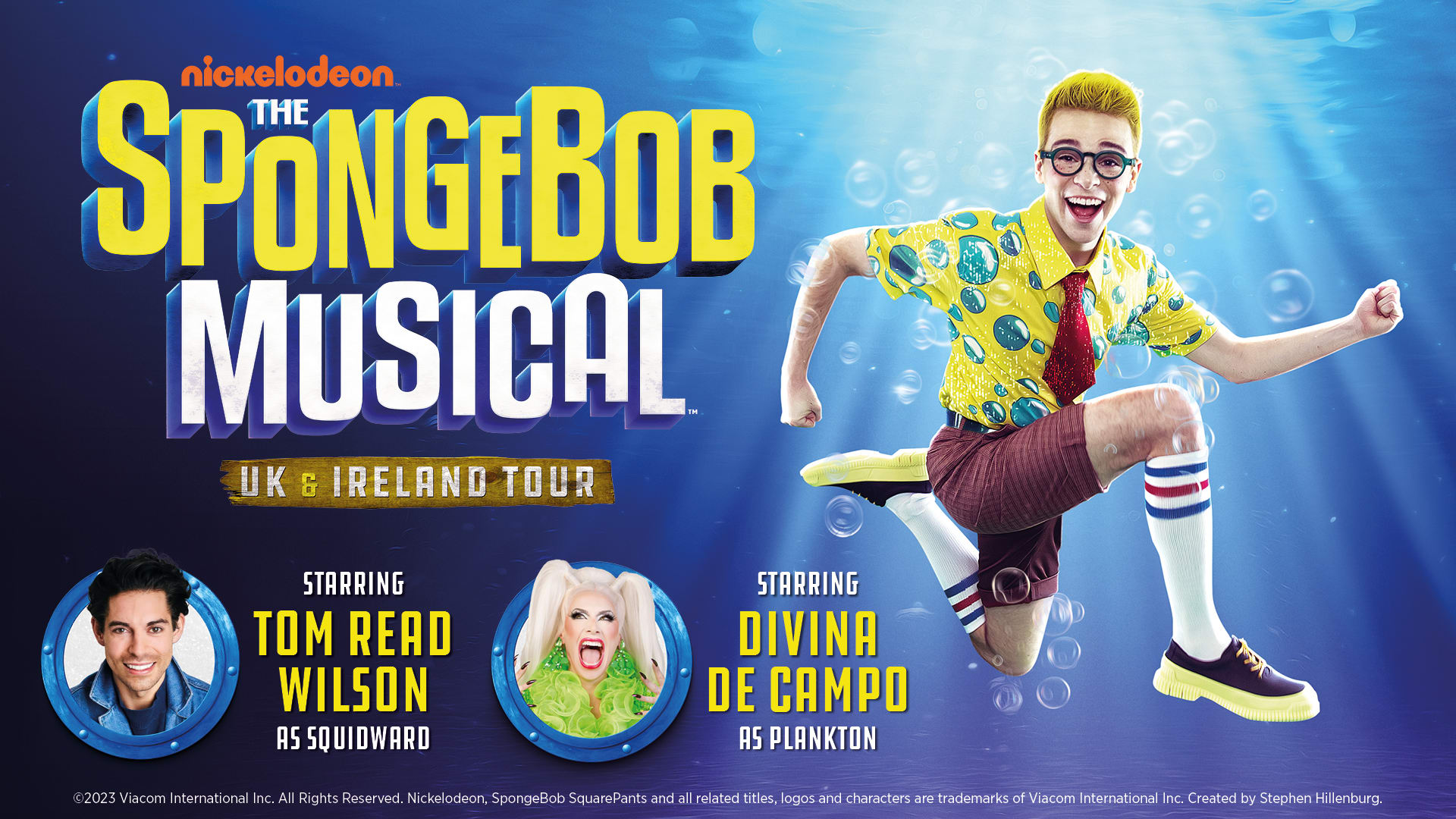 Palace Theatre Manchester
Monday May 16 – Saturday 27
"Relight Your Fire with this sensational new production of Take That's smash hit musical Greatest Days.
Greatest Days features more than 15 record-breaking Take That songs, alongside a heart-warming and hilarious story of love, loss and laughter from award-winning writer Tim Firth that will make your heart Shine.
The musical follows five boy band obsessed best friends in the 1990s, who reunite over 20 years later to see their heartthrobs one last time in what could be the Greatest Days of their life.
Greatest Days stars the award-winning Kym Marsh, who shot to stardom in noughties band Hear'Say and now best known for Coronation Street, Waterloo Road and as a presenter on the BBC's Morning Live.
Previously titled The Band, the show broke box office records and delighted audiences around the United Kingdom when it performed from 2017 – 2019.
Celebrating the 30th Anniversary of Take That's first ever UK number 1 single Pray and coinciding with the summer 2023 release of the official movie of this smash hit musical – Greatest Days is sure to be a night out at the theatre you will Never Forget.
We politely ask that you show consideration to your fellow audience members by ensuring the professionals on stage are the only people entertaining us with their performances."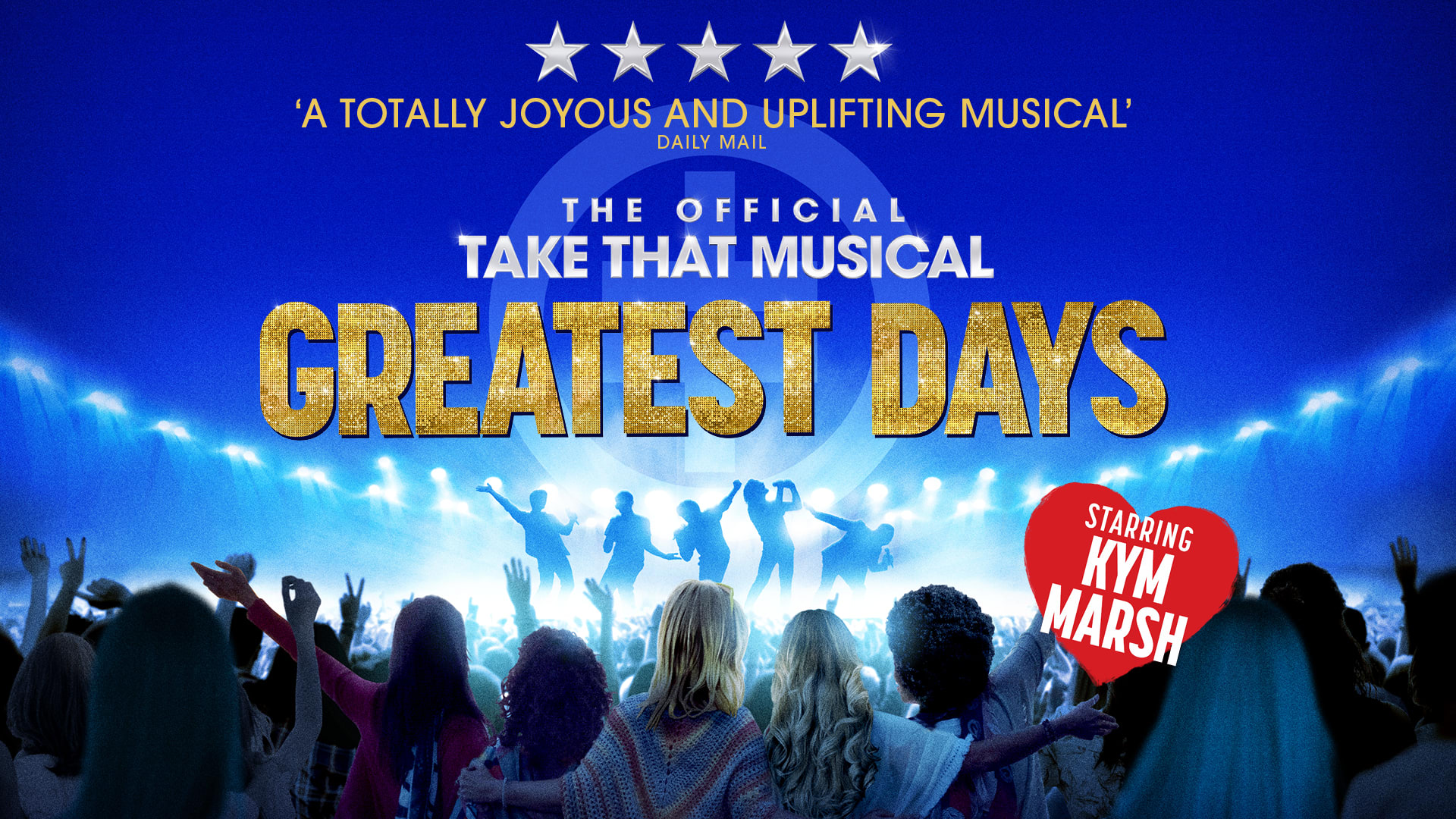 The Lowry (Quays Theatre)
Tuesday May 22 – Saturday 27
"The Way Old Friends Do, written by Ian Hallard, is a new comedy about devotion, desire and dancing queens.
In 1988, two Birmingham school friends tentatively come out to one another: one as gay, the other – more shockingly – as an ABBA fan.
Nearly thirty years later, a chance meeting sets them on a brand-new path and they decide to form the world's first ABBA tribute band – in drag! But can their friendship survive the tribulations of a life on the road which includes platform boots, fake beards and a distractingly attractive stranger?
Simultaneously tender and laugh-out loud funny, this heartfelt story will appeal to anyone who understands how it feels to be a fan: of ABBA or of anyone.
As an actor, Ian Hallard's theatre credits include The Boys in the Band (West End, Whatsonstage Best Actor nomination), Great Britain and Scenes From An Execution (National Theatre). His other plays include Adventurous (Jermyn Street Theatre), Steenie (The Turbine) and Horse-Play (Riverside Studios).
Director Mark Gatiss is best known for his work as an actor, writer and producer on Sherlock, Dracula, and Doctor Who, and for being one quarter of comedy troupe The League of Gentlemen. He has just directed The Unfriend at Chichester Festival Theatre to critical and audience acclaim."
HOME (Theatre 1)
Friday May 26
"The Grammy nominated Godfathers of alternative cabaret return with a career spanning concert. Expect dark and deviant theatrics as they delve into their back catalogue presenting their most famous songs alongside new surprises.
With an international reputation for being one of the foremost avant-garde bands in the world, Olivier award winners The Tiger Lillies never cease to surprise, shock and entertain with their inimitable musical style, conjuring up the macabre magic of pre-war Berlin and fusing it with the savage edge of punk. This unique, Brechtian street opera trio tour the world playing concerts and theatre shows such as The Tiger Lillies Christmas Carol, The Ancient Mariner and the West End hit Shockheaded Peter."
HOME (Theatre 1)
Friday May 26
"Actress, author, vloggerand award-winning West End sensation Carrie Hope Fletcher is heading out on her first ever UK tour.
Performing songs from her incredible career expect fan favourites including hits from Heathers, Les Miserables, The Addams Family and many more interspersed with chat about Carrie's fascinating life and career."
Palace Theatre Manchester
Tuesday May 30 – Saturday June 3
"Dirty Dancing returns to Manchester Palace following a season at London's Dominion Theatre. Exploding with heart-pounding music, breath-taking emotion and sensationally sexy dancing.
Seen by millions across the globe this worldwide smash hit tells the classic story of Baby and Johnny, two fiercely independent young spirits from different worlds, who come together in what will be the most challenging and triumphant summer of their lives.
See the hit film come to life before your eyes with this fantastic, emotional and triumphant live stage show.
The iconic story features the hit songs 'Hungry Eyes', 'Hey! Baby', 'Do You Love Me?' and the heart stopping '(I've Had) The Time Of My Life', and an incredible cast of dancers."
So, there you have it – a splendid selection of marvellous musicals (and a pantomime) to choose from! Stay tuned for what's on in May.