Jay Darcy
1st September 2023
Musicals of Manchester: September
Find out what musicals are coming to Manchester this September!
Manchester has the greatest theatre scene outside of London. There are numerous theatres, and a diverse selection of theatre (plays, cabaret, etc.), but musicals are, without a doubt, the most popular form of theatre. So, here are the musicals coming to Manchester this September!
Hope Mill Theatre
Friday September 1 – Saturday September 30
"LIZZIE is Rage! Sex! Betrayal! BLOODY MURDER! A True Crime Punk Rock Musical.
Lizzie The Musical explores the life of Lizzie Borden, who was accused of murdering her father and stepmother with an axe in the late summer of 1892 in Fall River, Massachusetts. The musical delves into her complex psyche and speculates on the motivations she may have had: loss of inheritance, history of sexual abuse, oppression, and madness.
Lizzie, along with her older sister Emma, maid Bridget, and neighbour Alice, bring to life the infamous story supported on stage by an all-female band.
Lizzie The Musical premiered in New York in 2009 at The Living Theatre and received its London premiere in 2017 at the Greenwich Theatre with the Danish production. This new production will be the first UK-built version of the show and the first UK tour.
The perfect show for any fan of true crime, horror and of course musicals!"
The Lowry (Lyric Theatre)
Thursday September 7 – Sunday 17
"Following a record-breaking three-year West End residency, sold-out UK & Ireland Tour and Amazon studios award-winning film, the smash-hit and critically acclaimed musical Everybody's Talking About Jamie RETURNS to The Lowry.
Jamie New is sixteen and lives on a council estate in Sheffield. Jamie doesn't quite fit in. Jamie is terrified about the future. Jamie is going to be a sensation.
Supported by his brilliant loving mum and surrounded by his friends, Jamie overcomes prejudice, beats the bullies and steps out of the darkness, into the spotlight. This 'Funny, outrageous, touching' (Daily Telegraph), the musical sensation is to be experienced by all the family and not to be missed!
Set to an original score of catchy pop tunes that will 'blow the roof off the Theatre' (Mail on Sunday) by lead singer-songwriter of The Feeling, Dan Gillespie Sells and writer Tom MacRae (Doctor Who). Choreographed by Sadler's Wells Associate Artist Kate Prince (Into The Hoods, Some Like It Hip Hop, SYLVIA, Message In A Bottle). This 'sparkling coming-of-age musical' (The Times) will have everybody talking about Jamie for years to come.
Sixteen: the edge of possibility. Time to make your dreams come true."
Palace Theatre Manchester
Monday September 11 – Saturday 23
"AN ALBUM THAT INSPIRED A REVOLUTION. A REVELATION THAT CHANGED THE WORLD. A REINVENTION FOR THIS MILLENNIUM.
Timothy Sheader (Crazy for You, Into the Woods) directs this mesmerizing new production of the iconic global phenomenon, JESUS CHRIST SUPERSTAR which comes to Manchester for 2 weeks only! Starring Julian Clary as Herod, Ian McIntosh (We Will Rock You, Follies, Beautiful: The Carole King Musical) as Jesus, Shem Omari James (Dreamgirls UK Tour) as Judas and Hannah Richardson (Sting's The Last Ship) as Mary. Originally staged by London's Regent's Park Open Air Theatre, this reimagined production won the 2017 Olivier Award for Best Musical Revival.
Choreographed by Drew McOnie (King Kong, Strictly Ballroom), and with music and lyrics by multi-award winners Andrew Lloyd Webber and Tim Rice, JESUS CHRIST SUPERSTAR is set during the final weeks in the life of Jesus Christ. Reflecting the rock roots that defined a generation, the legendary score includes 'I Don't Know How to Love Him' and 'Gethsemane'.
Don't miss your chance to see this 'gorgeous, thrilling, heavenly musical.' – The Guardian. BOOK NOW!"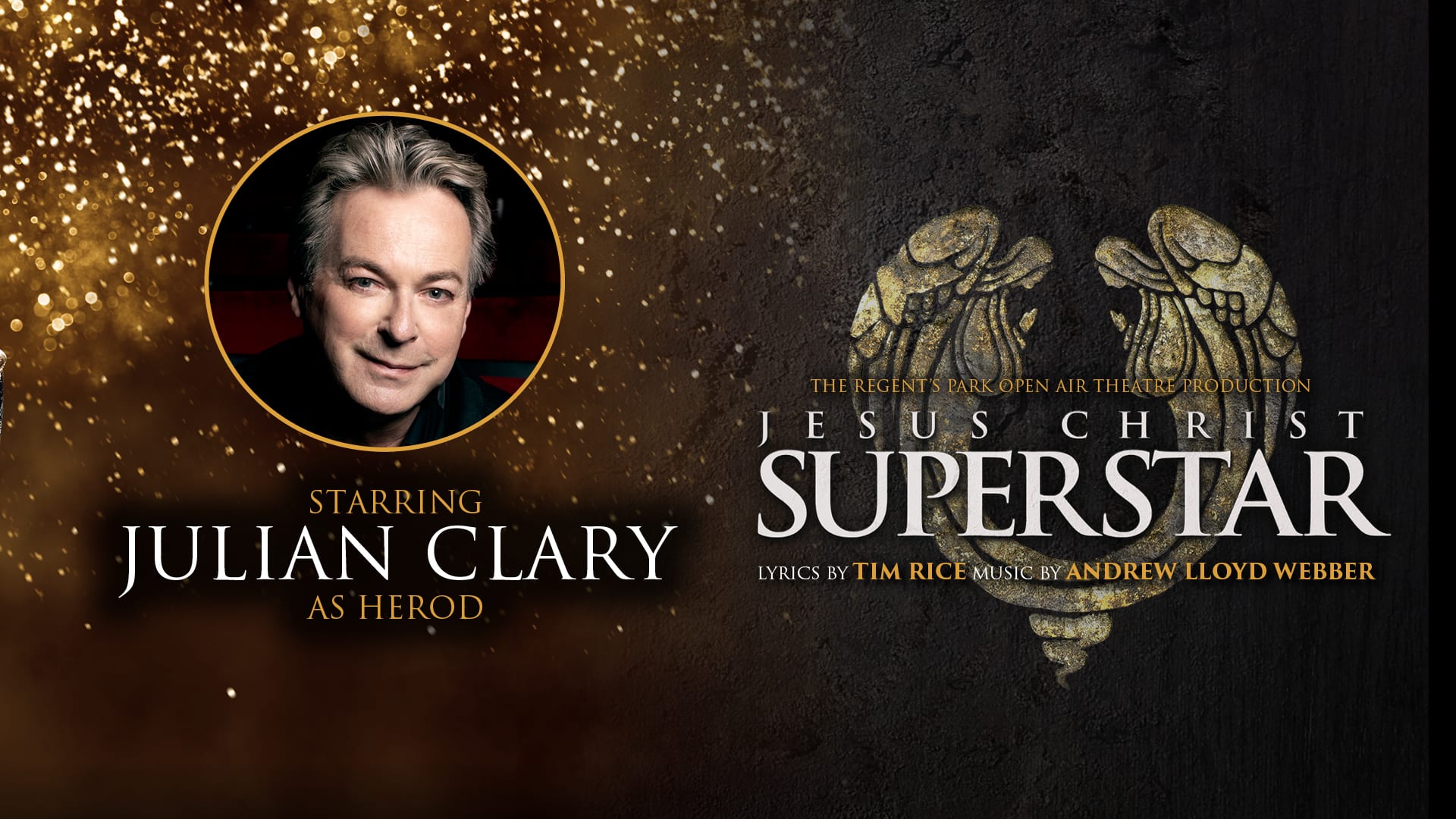 The Lowry (Quays Theatre)
Wednesday September 13 – Saturday 23
"Set in Salford.  It's real.  It's relatable.  It's everyone you know and everything you don't.
It's a true tale of hope and redemption, only to be found by taking an unapologetic delve into the murky world of 'scallies'.
It's exciting.  It's sexy but scary, and it's everything a good story should be and more… But don't be afraid.  After all, this is theatre and it's gonna take you on the rollercoaster ride of your life.
Based on the autobiographical story of actor and writer Micky Dacks, 'Innit' is about an 18 year old boy who falls in love and finds redemption from his troubled past, through music.
Following its previously sold-out runs, critically acclaimed Innit Musical returns to The Lowry with a brand new team, a visually striking production design, along an eclectic array of original songs, spanning every genre from Ska to Pop and Hip-Hop to Rock'n'Roll, there's something for everyone.
What's more, the producers of this show are a young people's Arts, education and wellbeing charity. All their share of the proceeds from your ticket purchases will go directly towards enabling marginalised young people across the City of Salford and beyond, to access the matinee performances, for free.
In keeping with the charity's mission to provide opportunities in the Arts to young people, this production has offered first professional opportunities to many young creatives.
We're delighted to welcome first-time actor Will Bours, in the lead role of Ashley Thompson.
Innit will mark Will's professional stage debut and we guarantee that his performance and presence is gonna blow your mind and make his name one to look out for.
You saw him here first!"
Opera House Manchester
Monday September 18 – Saturday 30
"The smash-hit West End production of Annie comes to Manchester for two weeks only. This 'glorious revival' (The Times) stars Strictly Come Dancing judge Craig Revel Horwood (Mon-Fri performances) and Jodie Prenger (Saturday performances) as the tyrannical Miss Hannigan!
The childhood favourite that won the hearts of the West End has a score full of hits!
Set in 1930s New York during The Great Depression, brave young Annie is forced to live a life of misery at Miss Hannigan's orphanage. Her luck soon changes when she's chosen to spend a fairytale Christmas with famous billionaire, Oliver Warbucks. Meanwhile, spiteful Miss Hannigan has other ideas and hatches a plan to spoil Annie's search for her true family…
With its Tony award-winning book and score, including the unforgettable songs It's The Hard-Knock Life, Easy Street, I Don't Need Anything But You and Tomorrow, you can bet your bottom dollar that you'll love it!
*Craig Revel Horwood will perform the role of 'Miss Hannigan' at Monday – Friday performances only. Cast and performance schedule subject to change without notice."
So, there you have it – a splendid selection of marvellous musicals to choose from! Stay tuned for what's on in October.