LIVE AT LEEDS
1st – 4th May


The North East's most exciting musical showcase returns to Leeds in May. Not many other festivals can boast 20 headliners playing across 20 venues, with Leeds's own Hookworms and Eagulls, indie heroes Spector and Swim Deep, and the folkier Lucy Rose and Stornoway having been announced so far. Elsewhere there are lots of exciting bands on the line up, including the hotly tipped Slaves, Carl Barat + the Jackals, and many upcoming groups such as Boxed In, Real Lies, Telegram and Menace Beach. With over 200 bands playing the event last year, the only struggle will be trying to fit it all in. Matthew Staite
SLAM DUNK NORTH
23rd May


Having moved this year from its long-time location in the University of Leeds, Slam Dunk North is now taking over central Leeds, encompassing Leeds Beckett University, Millennium Square, the O2 Academy and several outdoor stages. With a new Midlands location this time around in addition to the established North and South locations it is clear that Slam Dunk is on the up. Previous headliners include bands such as Fall Out Boy and You Me At Six, with the latter returning to headline this year. Also returning for the first time since 2012, Taking Back Sunday are sure to draw an impressive crowd. With the line up being an incredible mix of nostalgic summery pop-punk, (Cartel, Bayside, Goldfinger) and some exciting wild cards, (Baby Godzilla, Set It Off, Thy Art Is Murder), this is certainly not a bad way to kick off your summer. Hannah Ainsworth
FIELD DAY
6th – 7th June


Field Day returns to east London's Victoria Park on the weekend of the 6-7th June for its 9th iteration. The line-up spans an extensive range of genres, with legendary artist Patti Smith one of the main draws as well as headliners Ride and Caribou. A slew of well-known acts including Mac DeMarco, Diiv, Django Django, FKA Twigs, and Gaz Coombes are just a drop in the ocean of what's on offer; with over 50 other artists featuring alongside DJs to round off the current, partial, line-up. Weekend tickets are priced at £83, making Field Day well worth your attention. Robin Davies
PARKLIFE FESTIVAL
6th – 7th June


The Number One event in the summer calendar of Manchester students returns to Heaton Park on June 6th & 7th with a line-up that asserts just why it's the worthy holder of that title. The star-studded DJ cast includes the likes of Dixon and MK, whilst there's live performances come from acts such as Disclosure, Caribou and Nas—and that's barely scratching the surface of the wealth of incredible music on display across the weekend. Tickets are on sale now priced at £89.50 for the weekend and £54.50 for the day. For further details see their website. Patrick Hinton
GOTTWOOD
11th – 14th June


Don't be fooled that a trek to Croatia is required to find a beautiful festival; only a considerably shorter trip across the border is needed. Nestled into the stunning surroundings of leafy North Wales and boasting a beach to rival the Adriatic coast is Gottwood. With support from a number of the UK's best promoters—including Manchester's own Dog Eat Dog and Hit&Run—they've put together a stellar line up featuring Ben UFO, Move D, Zip and many more. In their own words, "striking a delicate balance between rising stars and established veterans drawn from all corners of the scene." Final release tickets are on sale now priced at £125 for the weekend. Patrick Hinton
BRITISH SUMMER TIME – THE STROKES
18th June


British Summer Time returns to Hyde Park for 5 days in June, with one of the best line ups it has ever had. While strictly not a festival (instead think five individual large concerts with a lot of support bands), this year's selections are surely not to be missed.
Drawing first blood on the 18th June is The Strokes (at this stage BST is their only UK gig of the summer). Ever since the band's decision not to tour their 2013 album Comedown Machine, anticipation has been running high for their return to the live scene. But with the band rumoured to have run out of steam, and Julian Casablancas and Albert Hammond Jr. increasingly pursuing solo projects, a live return looked unlikely. This all changed with the announcement of their comeback gig at Primavera festival in Barcelona, and a string of US dates. With a strong back catalogue of material (except perhaps Angles), The Strokes are force to be reckoned with. This upcoming Hyde Park show could well be one the most important of their career, and potentially one of the last times they tour again.
As if The Strokes are not enough, the bands supporting them on the day are impressive too. An appearance by the Grammy award-winning Beck is sure to attract some of his own loyal legions of fans, and his set will hopefully encompass his lengthy and successful career.
On before Beck are Future Islands, one of the most exciting and talked about bands of 2014. Brilliant tunes from recent album Singles as well as frontman Samuel Herring's infamous dad dancing make them a solid booking. Also playing on the day are British psyche gurus Temples and The Wytches, along with Public Service Broadcasting, who use wartime radio samples in their music. Try and catch upcoming talents Hinds and Gengahr if you're going down early too. Matthew Staite
BRITISH SUMMER TIME – BLUR
20th June


Returning to play Hyde Park for the fourth time (the last time they played there was in 2012 with New Order for the London Olympics closing show) is Blur. This iteration promises to be different though, as Blur are expected to play new material from their upcoming album The Magic Whip, their first since 2003's Think Tank. Damon Albarn famously said in 2012 that without new material the band would be unlikely to tour again. The Magic Whip looks to be a return to form for the band, and has seen reconciliation between Damon Albarn and Graham Coxon. Blur clearly know how to do amazing mega shows at Hyde Park, so this is not a show that will disappoint.
Once again some brilliant bands join Blur on the line up. Electro-indie fan favourites Metronomy are also playing, along with The Horrors.
Two other bands that will be worth seeing are Kitty, Daisy & Lewis (a London homegrown rockabilly/RnB type group championed by Mick Jones of the Clash), and Teleman. Matthew Staite
BRITISH SUMMER TIME – TAYLOR SWIFT
27th June


On 27th June country girl turned queen of pop Taylor Swift is gracing Hyde Park. This performance is hotly anticipated, and with a stellar back catalogue of five studio albums and seven Grammys under her belt it's not hard to see why. Swift is certain to dazzle and delight all attendees.
Also appearing on the bill is UK's own superstar Ellie Goulding. Since the release of her debut single 'Under The Sheets' in 2009, Goulding's star has not stopped rising. She topped the BBC's Sound of 2010 poll the following year and has released two Number 1 albums since. It will be clear to British Summer Time attendees on June 27th why she's such a success.
Further down the bill the strength continues, with artists such as John Newman, Vance Joy and Rae Morris appearing. Patrick Hinton
GLASTONBURY FESTIVAL
24th – 28th June


45 years since it all kicked off, the UK's biggest and best festival returns from the 24th – 28th of June. Thousands from across the world will once again descend on Glastonbury's hallowed patch of Somerset farmland, shrouded in dubious folklore and in co-ordination with ancient ley lines. The only acts announced so far are quite uninspiring: Foo Fighters and Lionel Richie. Fortunately there's plenty more to be announced, enough to fill the 100-plus venues on site.
What makes Glastonbury so unique though is that music is only one of its many diverse charms. The Greenfields are very much the heart and soul of Glastonbury, reflecting the festival's ecological ethos and counterculture roots. Other areas vary from the hedonistic dystopia of the south east corner, to the many fields filled with cabaret and comedy, there is certainly something for everyone amongst the sprawl of Glastonbury. The experience is enough to brighten the mood of even the most hardened cynic. The daunting scale of the place and the fight against the inevitable mud seem to draw people together, creating an atmosphere that lives up to the many clichés and platitudes surrounding the festival. It's certainly enough to make you think there might be something special about those ley lines after all. Dominic Bennett
MANCHESTER INTERNATIONAL FESTIVAL
2nd – 19th July


The Manchester International Festival returns this July, most notably with a sold out performance from Björk at the Castlefield Arena. With this being her first European performance since releasing new album Vulnicura, this is going to be a very special show indeed! Meanwhile, Arca (co-producer for Björk's Vulnicura) is set to perform a live show with visual artist Jesse Kanda. Other musical highlights include FKA Twigs making seven short films at the Old Granada Studios, with audiences invited to watch the process. Since MIF only comes around every two years, this is something that cannot be missed! Adam Stockley
WIRELESS
3rd – 5th July


Wireless takes place in Finsbury Park again this year after its brief stint at the Olympic Park in 2013. The festival is celebrating its 10th anniversary and once again does not disappoint in bringing the biggest names in urban and dance music to London this summer. Headline acts include Drake, Kendrick Lamar, Nicki Minaj, David Guetta and Avicii across the three days. After Drake previously pulled out due to illness, the anticipation of his performance this year is doubly exciting. Other acts performing across the weekend include Mary J Blige, Major Lazer, Joey Bada$$, Duke Dumont and Stormzy. Tickets are available now here. Dinesh Mattu
FARR FESTIVAL
16th – 18th July


Farr Festival returns to Bygrave Woods for its sixth incarnation. As ever, it boasts an all star line up of well established producers and DJs, alongside up-and-coming artists such as sampling genius Romare, who are just starting to be recognised for their copious talents. Resisting the temptation to bump capacity, Farr remains one of the most exciting and intimate small festivals around. Lacking the pretentious vibe of many boutique festivals, it instead focuses on booking an eclectic variety of quality-over-quantity artists. With a line-up featuring house favourites Roman Flugel and Prosumer, alongside disco pioneer Hunee, Farr packs a punch, especially considering its initial bargain basement £30 ticket prices. Fraser Brooks
LATITUDE FESTIVAL
16th – 19th July


Taking place just off the Suffolk coastline, Latitude has, in the decade since its inception, grown from being a small-time affair to become one of the highlights of the UK's festival calendar. This year's lineup is perhaps its most impressive yet, boasting appearances from artists as diverse as Jon Hopkins, Seasick Steve and Femi Kuti, as well as a closing mainstage set from Britpop legend and all-round national treasure Noel Gallagher. Away from the music, the festival will also feature a wide range of theatre, art and cabaret for your viewing pleasure; the 10th Anniversary of Latitude is not to be missed! Dan Whiteley
LOVEBOX
17th – 18th July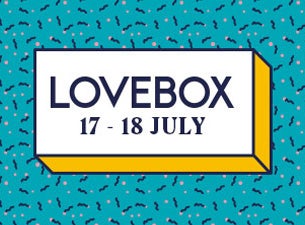 Lovebox unleash a house and hip hop fuelled programme of live music and DJs in London's Victoria Park across the 17th and 18th July. Headlined by Rudimental and the one and only Snoop Dogg, the diverse line up features quality across the board. There's grime in the shape of Skepta and Novelist; a tasty looking techno b2b with Joy Orbison and Ben UFO; and even a performance from classic-electronic pioneer Nils Frahm. Beyond the music there's an exciting range of wider experiences available, including a 70s themed roller disco and hand-crafted spiritual talisman stall. For those wanting to keep the party going come curfew, there's also After Dark events taking place across a number of London night clubs, featuring the likes of MK, Jimmy Edgar and Heidi. Full details can be found here. Lovebox packs a serious amount of fun into one weekend. Patrick Hinton

BEAT-HERDER
17th – 19th July


Returning to the rolling vales of Lancashire for its 10th year of beats and barminess, Beat-Herder 2015 does not intend to disappoint. With upcoming artists like Ghost Culture, the soulful DJ Nightmares on Wax accompanied by a live band, and of course dance legends Basement Jaxx, this year's eclectic musical offerings will guide you through the festival's magical earthly delights. Immerse yourself in the perfumed pleasures of the smokey tentacles tent, bask in the awe-inspiring Platty's ring, stumble down secret pathways and emerge in unlikely locations. A uniquely fantastical festival with little eye for profit, no doubt Beat-Herder 2015 will personally cater to all with the same success as previous years. Herd 'em up… Julia Gleeson
SECRET GARDEN PARTY
23rd – 26th July


From the 23rd to the 26th July 2015, acres of Cambridgeshire will be home once again to Secret Garden Party. This eclectic festivals boasts creativity like no other as a mix of people create shows, stalls, floats, art and more, in a beautiful setting of landscaped garden, river and lake. This year's theme of Childish Things will encompass the fields with a whole toy box of wonders and suprises. What's more, the fantasy land of a festival raises the bar with a line-up including Kate Tempest, Marika Hackman and Jungle. So get ready for jelly and ice cream and the annual Sunday paintfight! Marina Garvey Birch
Y NOT FESITVAL
31st July – 2nd August


Y Not Festival is known for its smaller scale and more intimate nature than many of the other British summer festivals, without skimping on the quality of the acts on offer. The 2015 edition is set to be no different, with headline appearances from genre-defying indie rockers Primal Scream, electronic music stalwarts Basement Jaxx and hip hop royalty Snoop Dogg already confirmed. Rae Morris, We Are the Ocean and Pulled Apart by Horses are also on this year's bill, and with much more to be confirmed across ten stages, this summer is the perfect chance to check out one of the festival season's hidden gems. Dan Whiteley
WILDERNESS FESTIVAL
6th – 9th August


As the two well-established festival teams Lovebox and Secret Garden Party fused creative ideas, an illegitimate lovechild was born, and Wilderness first came to life. Now in its fifth year, Wilderness praises itself for a harmonious combination of creativity, gastronomy and revelry. Located in the beautiful Cornbury Park in Oxfordshire, Wilderness invites the outdoors back into the arms of the artistic. Workshops throughout the weekend include deer butchery and woodland foraging, with the promise of wild medicine walks and dips in the spring-fed lake. What's more, queen of alternative living Björk will be trumping the musical line-up. Cordelia Milward
BLOODSTOCK OPEN AIR
6th – 9th August


Some choose Jerusalem, others may favour Stonehenge, but for the metalheads of Britain and the rest of the world there is only one pilgrimage that will suffice: the prodigious Bloodstock Open Air which returns to Catton Park this August, headlined by Trivium, Within Temptation and Rob Zombie. Many other legends such as Cannibal Corpse, Napalm Death, Sepultura and Belphegor will also be taking to the infamously ruthless stages, and many more to be announced. Bloodstock prides itself on offering a pitiless concoction of doom, black, thrash and death metal, conjuring an unmatchable line-up of the most brutally brilliant bands in metal. Emily Castles
BOOMTOWN FAIR
13th – 16th August


On the 13th August the fantasy land that is Boomtown Fair arrives in Hampshire. One of the fastest growing festivals in the UK, it is set to return with its eclectic mix of music, from reggae and folk to drum & bass. This is not to mention it's labyrinth of streets and districts, full of circus acts, carnivals and walkabout performers. Headliners include Stephen Marley, Flogging Molly, Gogol Bordello, Protoje and Less Than Jake. Also headlining is Manchester's very own Mr Scruff. Particularly look out for The Palace, a brand new stage boasting a 9-storey building bringing the latest in drum & bass. With tickets selling fast, it seems Boomtown Fair will only continue to grow and is certainly not one to miss this year. Kristina Jones
GREEN MAN
20th – 23rd August


Embedded in the heart of the Brecon Beacons, Green Man has become known for its mystical location. Praising the ethical and snubbing the corporate, it welcomes creativity in a land far from the pressures of modern day life. Green Man is for those free-thinking people, craving something wild and little magical. As if a peaceful weekend in the Welsh mountains wasn't enough, the site is split into ten areas, all offering an array of multi-art performances. They've only announced a first wave so far, but with St. Vincent and Hot Chip confirmed as headliners, it's looking set to be a grand weekend. Cordelia Milward
SHAMBALA FESTIVAL
27th – 30th August


The return of Shambala to an obscured location in Northamptonshire promises to unite the festival's own guiding principles of creativity and openness with a unique and diverse range of artists spread across the four days. The late August bash boasts appearances from a kaleidoscope of musical talent, from Andy C to My NU Leng and Kate Tempest to Public Service Broadcasting. Alongside the array of aural delights Shambala will seek to integrate its audience closely with interactive workshops and small art exhibitions, all of which will highlight their "people come first" tenet. The all ages festival's lacking in showy headliners will be more than made up for with bucketloads of charm and intrigue in a weekend not to be missed. George Scrafton
READING & LEEDS FESTIVAL
28th – 30th August


Love it or hate it, Reading and Leeds are two giants in the UK's festival calendar (and are seemingly everyone's first ever festival experience). This year's headliners come in the form of previous Glasto headliners, Mumford & Sons and Metallica. The Libertines, champions of Reading and Leeds past, also return to headline the event. With their return to form and a new album being recorded in Thailand, this should be one to watch. Festival favourites Jamie T, Royal Blood and the Maccabees also play over the weekend, with a surprising amount of dance acts such as Hannah Wants, My Nu Leng and Jamie xx also featuring in the line up. Matthew Staite
BINGLEY MUSIC LIVE
4th – 6th September


Away from the glitz, the glamour and often the three figure price tag that comes with buying a ticket to one of the larger festivals currently on the circuit lies Myrtle Park in the heart of West Yorkshire, which following it's birth in 2007 has helped play host to Bingley Music Live. The three day festival since its foundation now nearly eight years ago, seemingly ticks all the boxes for everything one could ask for in a weekend away at a festival.
Year upon year its line-up seems to not only grow in size but also improve in terms of the calibre of acts on show, luring better artists year upon year to play at the event, most recently in 2014 with the iconic Pet Shop Boys taking centre stage last alongside Example and Shed Seven as headliners; something very much for everybody on each night of the festival. Branding itself on the ethos providing 'big hearts and big sounds', Virtual Festivals recently awarded the festival a rare full marks, a 10/10 rating, and when a weekend of camping and music at Bingley costs as much, if not less than some day tickets are priced at nowadays, there's every reason to add Bingley Music Live to your list of festivals to visit.
Previous headliners show the festival never fails to disappoint in regards to its music, a weekend ticket priced at £49 (not forgetting the option to pay in instalments) really does offer fantastic value for money and its family-friendly environment enables anybody of all ages to not only enjoy such a hidden gem of a music festival, but also to embrace the art of festivalling for the first time. Adam Selby
ELECTRIC PICNIC
4th – 6th September


Having been previously described as Ireland's answer to Glastonbury, Electric Picnic is well worth the journey to the Emerald Isle. With its no nonsense attitude shunning the kitsch and instead embracing the music, this year's line-up might give even Michael Eavis's farm a run for its money. Florence & The Machine makes her comeback as the first confirmed headliner, with other massive names such as Manic Street Preachers, War On Drugs, George Ezra and Tame Impala also tipping the bill. Cordelia Milward
END OF THE ROAD
4th – 6th September


Nestled in the tranquil grounds of North Dorset, End Of The Road Festival welcomes you with open arms into a haven of love and creativity. You'd be hard pressed to imagine a more fitting location for modern folk legend Sufjan Stevens' first ever UK festival performance. Elsewhere on this year's line-up, My Morning Jacket and Tame Impala bring the psych, Sleaford Mods and Ex Hex bring the punk, and Future Islands bring the righteous dance moves. But that's only the tip of the iceberg—there's also late-night cinema, live comedy, gourmet food washed down with Dorset's finest ciders, and the occasional free-roaming peacock. Cramming all of that into one weekend will be harder than cramming your tent back into its bag when Monday morning comes around. Henry Scanlan
BESTIVAL
10th – 13th September


It's easy to shrug off Bestival's name as marketing nonsense, but on the English festival circuit there's definitely more than a shred of truth to it. Maybe it's because its location is on the most tropical of British Isles, the Isle of Wight. It really is the only festival where people seem to care less about how many crates of beer they can carry back into the campsite more and more about how many quality acts they can see. With a line-up including The Chemical Brothers, Duran Duran, Tame Impala, Flying Lotus and Jamie xx, there'll barely be a moments rest. Lowell Clarke
BEACONS METRO FESTIVAL
October


Beacons is coming into 2015 in an entirely new guise. A youthful festival in terms of age, Beacons is growing up fast, and already waving goodbye to its country home in the Yorkshire Dales, to take up residence in three of the most exciting cities in the North. The move has apparently been motivated by the growing expense of traditional camping festivals, but for those fearing the loss of some of that 'festival feel', the new form of Beacons, Beacons Metro, promises to deliver the same level of commitment to supplying the excellent film, music, art and food that they are well known for, as well as brand new cutting edge events. Detailed information on the content of the festival is still scarce, but the shreds available make for promising reading. Among the information already available, the partners for 2015 have been released, and include huge names in music, such as Crack magazine and Resident Advisor, as well as Vice Films and 2020Vision. Partnership with such well-regarded names, along with the success of previous incarnations of Beacons makes for an encouraging view of what they have to offer in 2015, something that I personally am very excited to see. Bradley West
Tags: 2015, festival, guide, Preview music, summer, UK
Trackback from your site.